Podcast: Play in new window | Download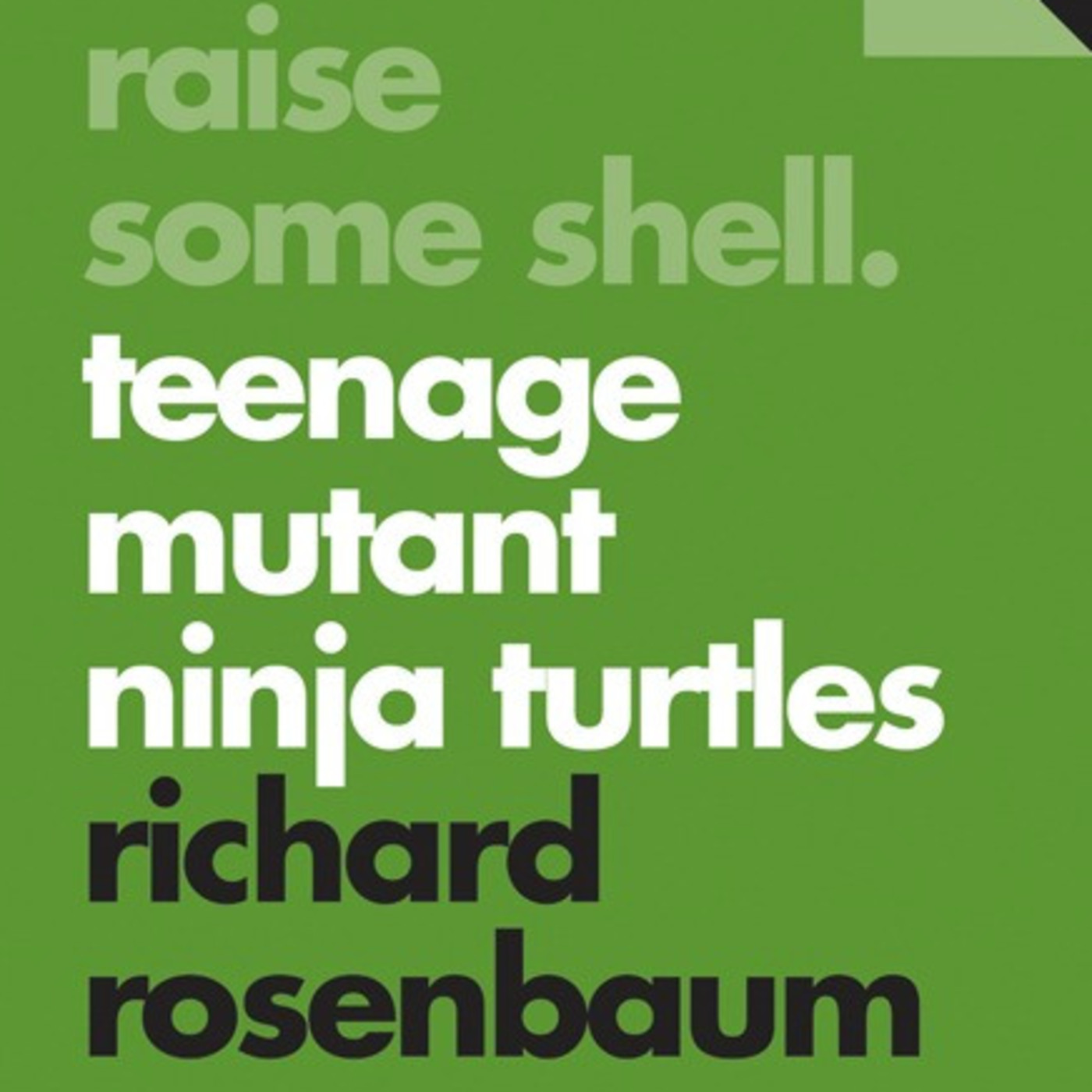 In this episode, we celebrate the 30th birthday of the TMNT over a mondo slice of broccoli and eggplant pizza! Here's what you shell-heads can expect in this totally bodacious episode:
1. Celebration of the 30th anniversary of the original issue
2. Special Thanks and Announcements
(Josh's experience meeting Kevin Eastman and the founder of Cowabunga Corner, news regarding Geek Cast Radio Network and Jim Lawson, etc.)
3. Green Screen: 2003 Fox 4Kids cartoon, episode 3: "Attack of the Mousers"
4. Interview with Richard Rosenbaum, author of Raise Some Shell: Teenage Mutant Ninja Turtles
Check out Richard's radical book on Amazon:

And keep up to date with all of his writing and projects at www.brokenpencil.com.
Special thanks to Geek Cast Radio Network for sharing Turtle Flakes. Check out their awesome website dedicated to comics, movies, TV, and much more at: www.geekcastradio.com/
Another thank you goes out to Ferg from the Atari 2600 Game by Game Podcast for providing his hilarious intro for this episode. Be sure to check out our fellow Junkie's podcast on iTunes and his blog at: http://2600gamebygamepodcast.blogspot.com/
Last thank you goes out to Richard for taking time to speak with us. Check out his book, dudes and dudettes. It's fantastic!
"Sewer Surfin'" by Daniel Tidwell: www.facebook.com/danieltidwellofficial
"9.95" by Spunkadellic