Podcast: Play in new window | Download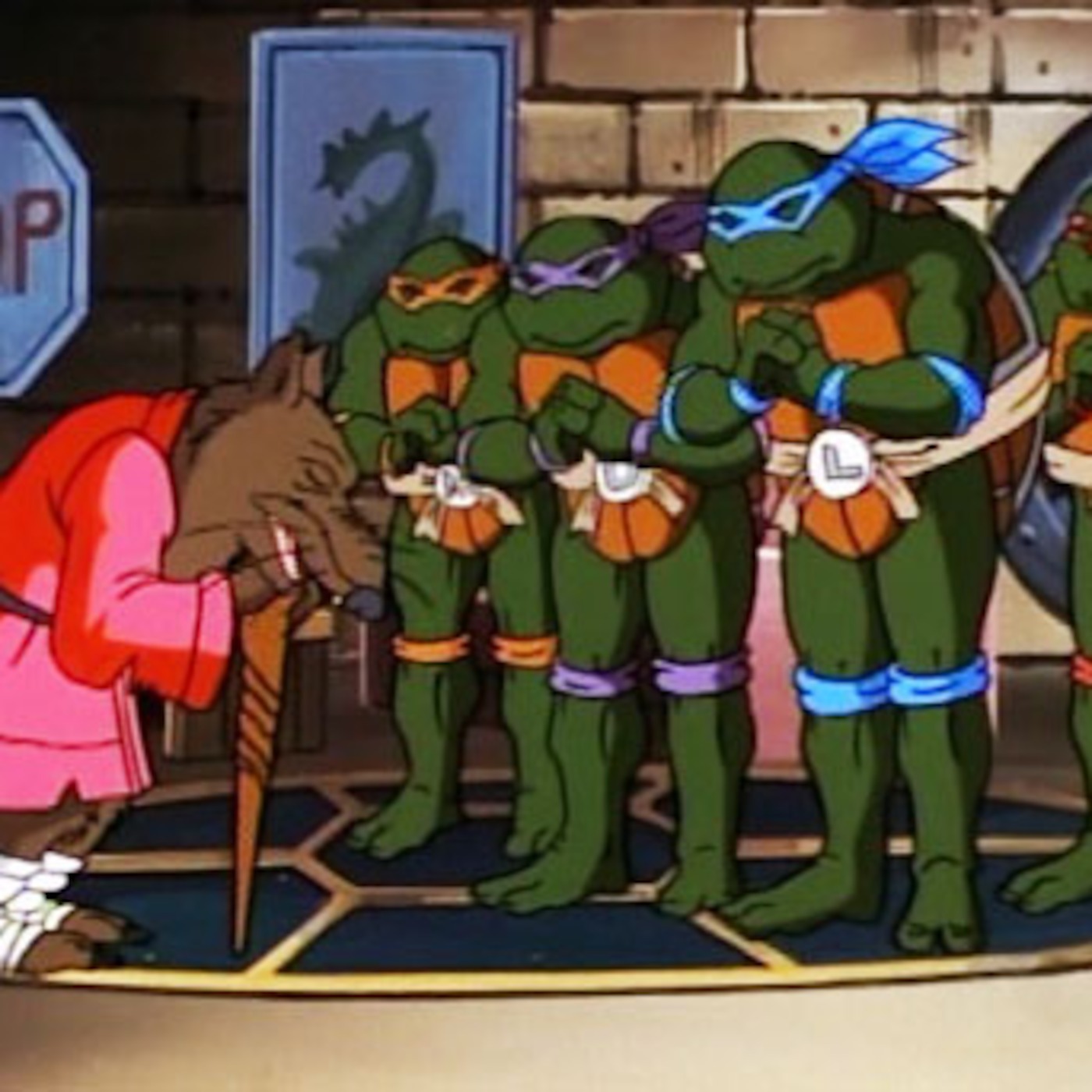 In this totally tubular episode, I'm joined by my friend Josh O'Rourke from Bargain Bin Radio podcast to talk about all things TMNT over a bodacious slice of meatball and spinach pizza!
In addition to our Turtle Pickups and Turtle News, we discuss the current run of the IDW series, the Nickelodeon show, Josh's TMNT fan fiction series entitled "A Day in the Life," and watch the final episode of the original Fred Wolf TMNT cartoon entitled "Divide and Conquer!"
Cowabunga!
Be sure to check out Josh's TMNT series "A Day in the Life" at www.bargainbinradio.com!
Here's the YouTube link for our latest Green Screen entitled "Divide and Conquer": https://www.youtube.com/watch?v=5JqKVvKplGY
Here's a link to the Nickelodeon Half-Shell Heroes: Blast to the Past special: http://www.nick.com/videos/clip/half-shell-heroes-blast-to-the-past-Special-full-episode.html
"9.95" by Spunkadellic
"T.U.R.T.L.E. Power" by Partners in Kryme: https://www.facebook.com/partners.in.kryme/?fref=ts
"TMNT Cartoon Theme" Performed by Daniel Tidwell. Check out his Facebook page and brand new album called Daniel Tidwell VS Video Games III at: www.facebook.com/danieltidwellofficial.
Special thanks to Geek Cast Radio Network for sharing Turtle Flakes. Check out their awesome website dedicated to comics, movies, TV, and much more at: www.geekcastradio.com!
Another special thanks to Retro Unlim Network for sharing Turtle Flakes! Check out their totally tubular network of gaming and pop culture podcasts, videos, and blogs at www.retrounlim.com!
Turtle Flakes is also a proud member of The Retro Junkies Network! Be sure to check us out along with dozens of other radical, family friendly podcasts at www.theretrojunkies.com!
And, of course, dudes and dudettes, check out our main Turtle Lair for all of our episodes at www.turtleflakes.com!
Please join our Facebook group at https://www.facebook.com/groups/TurtleFlakes/ or send us an email with any requests or feedback you may have at turtleflakespodcast@gmail.com. We would love to hear from you!
Cowabunga!!