Podcast: Play in new window | Download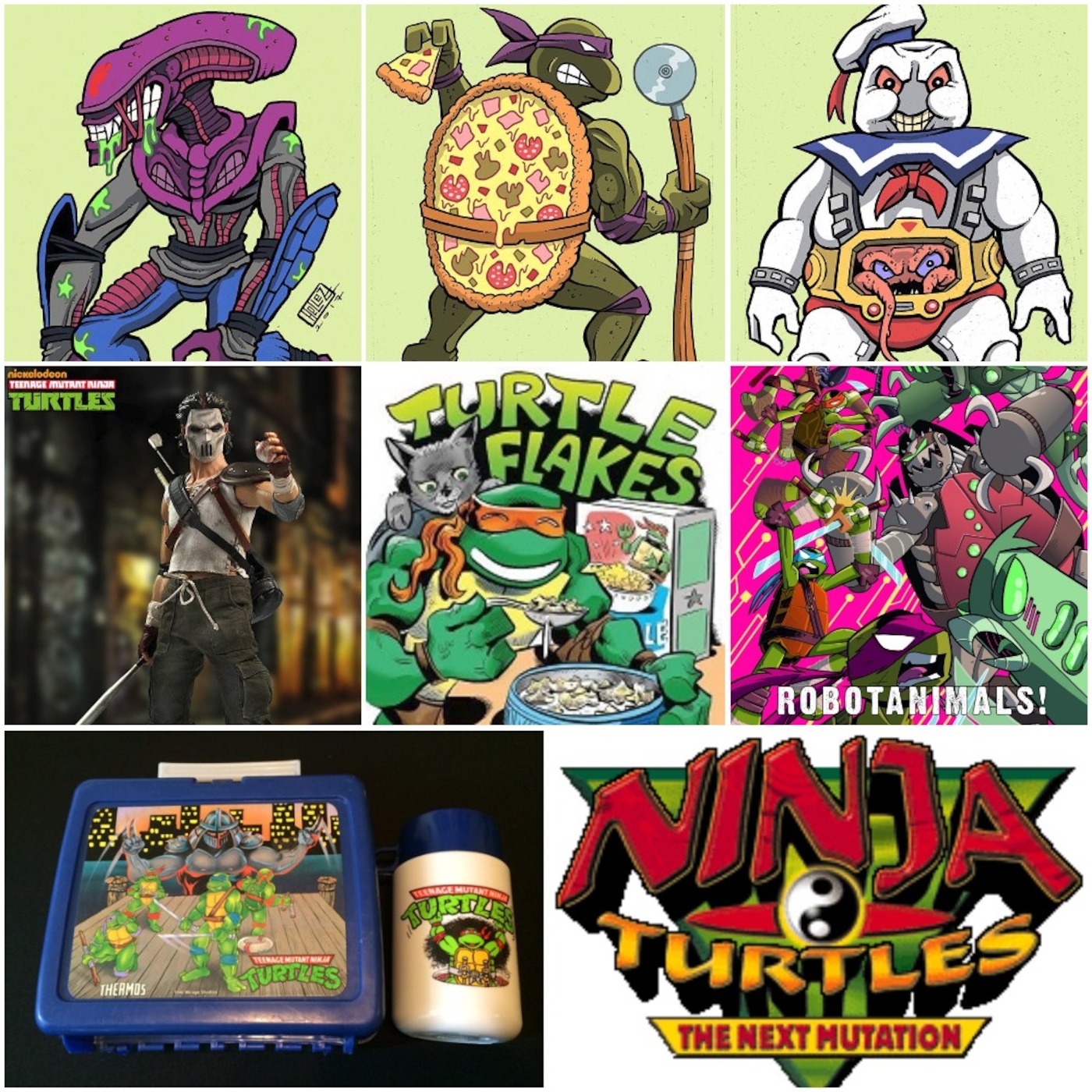 In this totally tubular episode, we return to the 2003 era of the TMNT and chow down on a mega slice of casserole pizza!
Here's what's on the menu, dudes:
Rad Relic – The 1989 and 1990 Mirage Studios Lunchbox and Thermos set
April's Antiquities – The DreamEX Casey Jones Action Figure
Casey's Comic Classroom – TMNT Animated Adventures: Robotanimals – Issue One
Green Screen – The Next Mutation, Episode Five: "East Meets West, Part Five"
Here are the links for this week's Channel 6 News, courtesy of our radical friend, Mr. T:
1. New Classic 1987 Series Leatherhead Funko Pop Toy is now available for Pre-order:
https://toywiz.com/teenage-mutant-ninja-turtles-funko-pop-tv-leatherhead-vinyl-figure-543/
2. The TMNT Fan Film Kickstarter Project called
Ninja Turtles: Blood Brothers has successfully reached its Kickstarter goal of over $4,000 and will begin filming soon. More info about the project and to check out more images of the film please visit:
3. The TMNT Battle Krang and save April in a brand new Nickelodeon TMNT Summer Shorts Film:
4. Playmates Toys San Diego Comic Con Exclusive Deluxe Usagi Yojimbo Figure
Playmates Toys SDCC 2017 Exclusive Deluxe Usagi Yojimbo Figure
Stay Puft Frang, Alien Foot Soldier, and Pizza Shell Donnie drawn by Dani Hellez. Be sure to check out Dani's totally tubular turtle artwork at: facebook.com/danihellez
Check out Anthony Hernandez's Totally Tubular Turtle Tuesday YouTube Specials at: https://www.youtube.com/watch?v=2ETVYpbJnzE
Have any questions or comments about today's show or the TMNT in general? Grab your shell phone and call our new Turtle Flakes Turtle Comm Hotline at (865) 309-4875, and we'll be sure to share your message on our show! We want to hear from you, dudes and dudettes!
Be sure to check out Josh's TMNT fan fiction series called "A Day in the Life" in its entirety at: http://bargainbinradio.com/?p=770 and his follow up series called "Punishment" at: http://bargainbinradio.com/?p=798.
"TMNT Cartoon Theme" Performed by Daniel Tidwell. Check out his Facebook page and brand new album called Daniel Tidwell VS Video Games III at:www.facebook.com/danieltidwellofficial.
"9.95" by Spunkadellic and "T.U.R.T.L.E. Power" by Partners in Kryme:https://www.facebook.com/partners.in.kryme?fref=ts
Turtle Flakes is a proud member of The Retro Junkies Network! Be sure to check us out along with dozens of other radical, family friendly podcasts at www.theretrojunkies.com!
And, of course, dudes and dudettes, check out our main Turtle Lair for all of our episodes at www.turtleflakes.com!
Please join our Facebook groups at https://www.facebook.com/groups/TurtleFlakes/ and https://www.facebook.com/groups/turtletracks/ or you can send us an email with any requests or feedback you may have at turtleflakespodcast@gmail.com. We would love to hear from you!
And finally, be sure to check out Rob's new Turtle Blog at: radrobsblog.blogspot.com!
Here's to hoping to enjoy your family, enjoy your friends, and, as always, enjoy your pizza.
Cowabunga, dudes!